14 Dec

JP Rechtsanwälte strengthens its team with partner Dr. Jan Stoppel in the areas of M&A, Real Estate and Real Estate Funds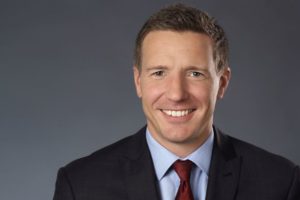 14/12/2020 JP Rechtsanwälte strengthens its team with partner Dr. Jan Stoppel in the areas of M&A, real estate commercial law and real estate funds
We are pleased to announce that JP Rechtsanwälte has been able to win Dr. Jan Stoppel as a new partner. The proven expert for questions relating to regulated real estate funds will join the team of JP Rechtsanwälte on 1 January 2021.
Dr. Jan Stoppel can look back on many years of experience in the field of transactions, the structuring and launch of closed and open-ended real estate funds in a regulated environment as well as general real estate business law. Most recently, Dr. Jan Stoppel was managing director of a well-known capital management company. Since 2014, he has played a major role in building up management assets of approximately 2 billion euros. Prior to this, Dr. Jan Stoppel worked for several years as a lawyer at the international law firm DLA Piper, specialising in Corporate/M&A and Real Estate.
With the accession of Dr. Jan Stoppel, JP Rechtsanwälte is initiating its targeted growth and will also gain an extremely experienced and well-connected partner in the growth market of regulated investment products relating to real estate.
_______________________________________________________________________________